Old problem, new solution.
People love dairy, but 70% of people don't produce enough lactase enzyme to comfortably digest it.

That's why we made Happy Cow, an all-natural chocolate that's infused with enough lactase to digest any meal containing dairy.*

So go ahead, pour real milk in your cereal, throw that pizza party, and dive into a late-night bowl of ice cream.

Just remember to eat your Happy Cow first :)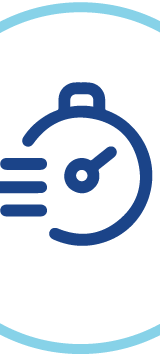 Fast-Acting
Works in minutes to break down any dairy products you consume for the next hour.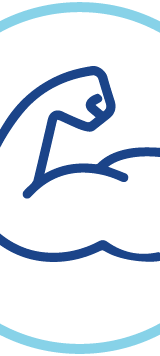 Simple Formulation
Powered with 10K FCC lactase enzymes, equivalent to extra-strength lactase pills.
Gluten-Free, Dairy-Free
Delicious, non-GMO, 55% cacao chocolate.
Find Happy Cow everywhere you find your dairy.
"

I recently found Happy Cow at Whole Foods and was so excited because I constantly struggle with how dairy makes me feel. I tried it out and loved it and I still can't believe the results. I take Happy Cow everywhere with me now!

"
Contact us about wholesale.
Happy Cow is proud to be offered at independent ice cream, pizza, cheese, and coffee shop shops across the United States.
Drop us a line if you are interested in selling Happy Cow!
FAQ
What is Happy Cow?

Happy Cow is a lactase-infused chocolate that allows people who are lactose-sensitive or intolerant to easily digest dairy. Simply eat one Happy Cow chocolate right before or after diving into dairy. Happy Cow's natural lactase enzymes will rapidly break down the lactose found in any dairy products you consume for the next hour!
How to eat Happy.

Eat a Happy Cow chocolate
Enjoy dairy for the next hour!
Feel great :)
Repeat every time you want to enjoy dairy!
When should I eat Happy Cow?

You can eat Happy Cow anytime! But it's most effective if consumed within fifteen minutes before or a few minutes after eating dairy.
Is Happy Cow safe for children?

Yes! Happy Cow's all-natural formulation is safe and effective for adults and children 2 years and up.
Can I eat Happy Cow if I am not sensitive to Lactose?

Of course! And who doesn't need a good excuse to eat a chocolate?
Can I taste the lactase enzyme?

Nope! Lactase enzyme is flavorless, odorless, and harmless. The only thing you'll taste is our delicious, 55% cacao, all-natural chocolate.
How long will it take to receive my order?

Most orders deliver in 5-7 business days. You'll receive tracking information as soon as your order ships with an expected delivery date.
It's hot where I live. Will Happy Cow melt during delivery?

We use temperature-controlled shipping to help ensure that Happy Cow arrives as its tasty self at your doorstep. If you're unsatisfied with Happy Cow in any way, just let us know and we'll send you a reorder or provide a refund :)
Why is shipping more costly in the summer?

Happy Cow is real chocolate and (unfortunately) real chocolate melts in warm temps.

In hot summer months, we ensure that Happy Cow arrives as it's intended to by using temperature-managed shipping.

We recommend ordering in bulk in the summer!